Gifted Young Generation
GYG
Gifted Young Gravesham (GYG), celebrated its 10th birthday this year with a premier event in front of a sold out auditorium at the Woodville Theatre in Gravesend and is now known as Gifted Young Generation!
During the past ten years more than 1000 young people, ages from 11-19 years, have been involved in with GYG. You could say it has been our very own Britain's Got Talent style event, with participants auditioning, rehearsing, attending workshops and performing on stage to packed audiences in a decade of showcase events.
This year, West End stars,  including Olivier Award Winning actress Leanne Jones who was the lead in Hairspray and Mike Southern who played Sammy in Blood Brothers provided training in singing and performance to GYG performers as well as running workshops within Gravesham secondary schools based around self-confidence, anxiety and self esteem
But Gifted Young Generation is not just about performing, but designed to provide new experiences, skills and opportunities throughout all kinds of creative areas.
Our GYG participants ran the event management and production for the show, using skills learnt over the past year to provide photography, lighting and sound production to the performances.
This year's GYG was bigger than ever, with even more opportunities for young people to become involved. There were workshops in stage design and prop making, photography and videography, sound and lighting production as well as catering and stage make-up. All mentored by industry professionals.
The growth of this programme was in thanks to funding received by local business Kufflink Foundation, who are a keen supporter of opportunities for young people and have worked with The Grand for many years.
Workshops will continue to run and young people aged 11 to 19 are still able to apply to join these informal sessions. These are designed not just for the preparation of the GYG 2019 show in November next year, but to provide opportunities for young people to meet new people and develop new skills. Anyone interested in joining a workshop can call 01474 320123 or email: stacey.manley@thegrand.org.uk or jackie.coupar@thegrand.org.uk
These workshops include:
Lighting for theatre
Sound for theatre
Stage design and prop making
Stage make-up
Confidence building
Photography
Videography
Event management
Catering
Performance workshops include:
Many of the young people who took part in the last decade have gone on to have careers in the creative sector, from working as professional dancers and singers to running their own advertising agency.
Former GYG performer Kwaye, now aged 24, is signed to LA based record label 'Solar'. His songs have over seven million views on Youtube and features on the Netflix show 'On My Block'. Kwaye recently performed in front of a sold out crowd for his first solo London Concert.
Click here to watch Kwaye's video: https://www.youtube.com/watch?v=-AlkUYBG4L0
GYG began as a way to help raise funds for a professional counsellor at our Active Listening service specifically for young people. The demand for the counselling service has continued and profits from ticket sales to the show continue to help pay for the service.
GYG is supported by our peer to peer support group H4U which aims for young people to provide support to one another through issues such as bullying, exam pressures and making decisions about college and classes.
https://www.facebook.com/pg/grand.gravesend/photos/?tab=album&album_id=1922370827816735
https://www.instagram.com/p/BqIVFAhFGpq/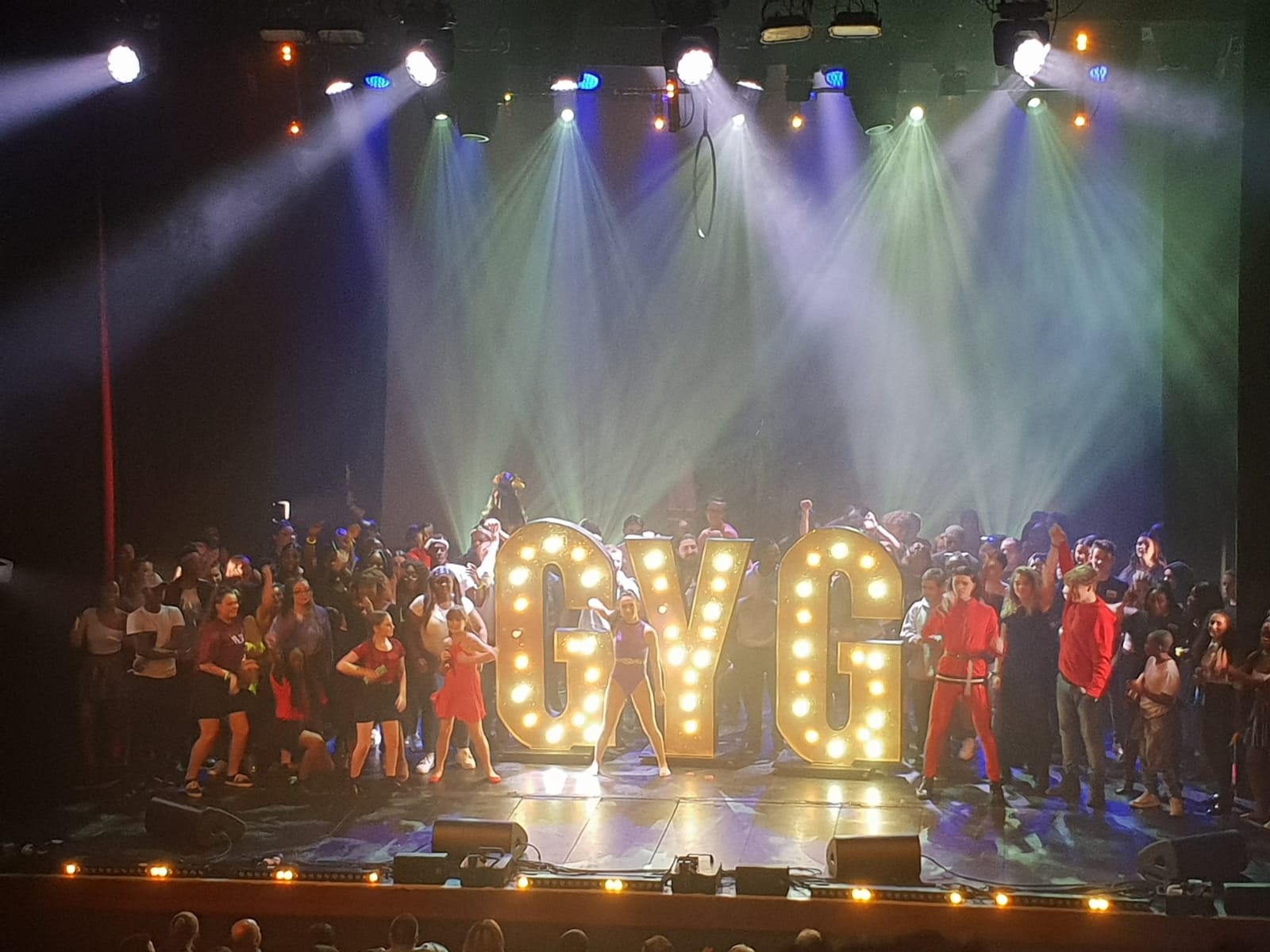 A few of the fantastic Gifted Young Generation